After living in Iowa City for a couple weeks over the summer, I fell in love with the city, campus, and makeup of the university.  My uncle and I would have so much fun going to different events downtown, hiking around the nearby lake, and going to some of the best restaurants in downtown.  Going back to my home of Los Angeles for the rest of the summer, led to me long for the small-town charm that exists here in Iowa City.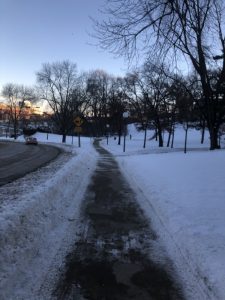 As soon as I missed being in Iowa City, I knew that this was my home.  I immediately applied the first day that the application became available and was accepted a week or so after that.  I was incredibly humbled by this opportunity and knew that this was my new home. I chose not to apply to any other schools due to the fact that I knew the University of Iowa was the place for me.  
Being from California led to lots of people asking me "why I chose Iowa" or even "where is Iowa on the map."  Despite this questions being very repetitive and nagging, I was more than happy to answer them. I loved talking about deep appreciation for Iowa and all of the great aspects that this university has to offer.  From outstanding academics, to Big Ten sports, to an award winning college town, and everything in between, I was proud to talk about this university to others.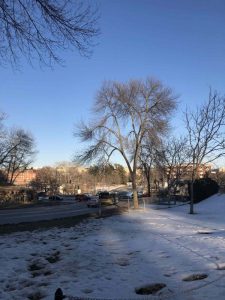 After committing so early into my senior year, I got the unique chance to apply for many scholarships, get to know people, and even get acquainted with the university as a whole.  To add, one of the best parts of being committed to the Hawkeyes, was being able to now wear all of my Iowa gear around Los Angeles.
I was deeply impressed with how many people would stop me on the street to say, "Go Hawks" or ask me about Iowa.  I loved being able to talk about the university and tell people why I love it so much. The amount of Hawkeyes in the world and the thriving alumni base is renown and allows people to have a connection, if they both share a love for the Hawkeyes.       
Overall, the kindness of all of the people and the vibrant life here in Iowa City has made it feel like home to me.  I have met and became friends with so many people here and am blessed to have formed all of the relationships that I have so far.  I have also been humbled by how nice so many people have been to me here and the general positivity that surrounds this whole campus.