Hi guys!
It's been a LONG time since I've written – both on here and my personal blog. 🙁 (Which I hope to launch soon! I'll try adding the link here in a later blog if you want to check that out too.)
Life gets crazy, and boy have I been busy! I haven't forgotten you guys though. I'm still here and will continue to be and hopefully my experiences can help you out too – just the way others' Experience Iowa blogs have helped me (and still do, haha).
Since last writing, A LOT has changed. I feel like a new human!
CommUnity certified Crisis Line volunteer
Last semester I was accepted into a volunteer program that I am super passionate about! Through CommUnity, I was able to become a certified suicide prevention counselor. The training was long but every moment was more impactful than the last, & it was one of the most eye-opening things I'd ever completed. I was able to become ASIST certified and can now communicate with individuals all over the United States and help them through a crisis. It is such an amazing program, and if you're at all interested you can do some research on it because the demand of volunteers is growing! I promise, it is a volunteer program you will not regret committing to.
Iowa City is my second home and I felt a desire to connect with my community more, so I applied for a super neat program called the UI Pen Pal program. You first fill out a mini survey about yourself, and the people in the Center for Diversity and Enrichment match you with a young kid in middle school that's similar to you. Basically, I get to communicate with my "buddy" through letters, then get to spend a whole day with her sometime in April! You're not only being a friend, but a role model as well. This isn't just a fun program to be a part of, but it looks amazing on resumes & you really do learn a bit about yourself through the process.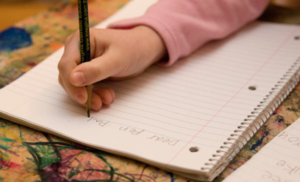 Women's Wellness and Counseling Clinic internship
The thing I love the most about Iowa is that the people here will always encourage you to keep learning – there really is no limit to that. Through the Psychiatry unit at the hospital I have been able to make so many connections and receive various opportunities because once the doctors I work for have taught me and showed me everything they possibly can, they introduce me to new people. The professors and staff at Iowa never want to hold you back, they'll always want you to keep moving forward. I have been crazy blessed and am now the first undergrad to work for the WWC since opening up in 2010. Since they know I want to focus on counseling psychology, they have taken me under their wing and have been teaching me the field. I am so excited to officially start in the fall of 2019!
American Association of Suicidology conference
Another opportunity I was grateful enough to receive was an invitation to the AAS conference in Denver, Colorado! Through CommUnity and the connections I have made at the hospital, I am able to attend such a neat conference to become a better equiped counselor for the CommUnity center and hopefully one day my career! It's pending because as neat as this opportunity is, it is not connected to the U of Iowa so I have to get approved by all professors before missing four days of classes. However, I say take in every opportunity you can, and if it ends up not working out then you will always know in the back of your head that there was the possibility of it. Most of the time, the professors will encourage opportunities such as this one. So, go for it!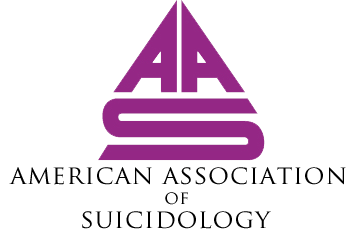 BEST test scores (thus far)
Based off of personal decisions, I set out a majority of my "free time" in the library. I knew what type of student I had the potential of being, and knew I hadn't been giving it my ALL this past semester. Although I was still getting good grades, I knew that I could push myself even further. This semester I wanted to take initiative of that so I set high goals in academics and it led me to the best semester I've had my entire time at Iowa. The feeling is unbeatable. I can assure you once you see such high grades you won't want to go back and studying just becomes a habit – a "routine" that you actually don't mind doing because of the end results.
The University of Iowa is a never-ending place of opportunities. They're all around us, in every corner! Take initiative of what you want to become a part of because the opportunities are here, you just have to snatch them.
Xoxo,
Lizbeth