Here we go, the last two weeks of classes and a week of finals. I will officially be done with sophomore year in three short weeks – time flies at the University of Iowa. While it brings me relief to finally be done with another semester, it also makes me a little sad that I'll be saying goodbye to my city for another summer. 
As these last few weeks come around, I wanted to remind everyone of a few of the resources provided at Iowa to help out with this final stretch. This time of the year is both busy and laid-back. . . it's such a confusing time. While I don't have as much homework anymore, I do have to begin studying for finals. It's all about time management and self-discipline which isn't always easy to manage.
Here are a few resources at the University of Iowa that have helped and will continue to help me. Don't forget to take advantage of all the things offered to us here! 🙂
Group Fitness Classes @ Recreation Center
If you're a student, you can automatically participate in FREE fitness classes offered at the rec center. There is a variety of options from zumba, yoga sculpting, cardio/strength intervals, cycling, and much much more. Grab a friend and participate in a class. They don't last longer than an hour, it's led by great people, and they're so much fun to be a part of. This not only serves as a great study break, but you're also keeping active and healthy! 

University Counseling Services
This time of the year can get really heavy – and it's important to check in with your mental health as well. Finals can get overwhelming, ending an academic year can bring about worries for the future, and much more. Sometimes it helps to take a step back and just debrief! The University of Iowa provides GREAT counseling services through Student Health that is easy to take advantage of. You can go one time, make it a weekly thing, or just pop in every once in a while – whatever works best for you. All you have to do to schedule an appointment is make a quick phone call and they'll fit you in their schedule. Sessions last anywhere from forty minutes to an hour. It's important to take care of yourself through these last few weeks.

Although I still can't decide if I'm happy one of my classes has a paper as the final, I'm rolling with it! Since it is a big part of my grade, I want to make sure it's the best shape it will be in when I submit it. Through Iowa, I am able to schedule free 30-minute writing appointments with tutors! There are both graduate and undergraduate students that you can schedule appointments with. It's easy, helps SO much with the process of writing papers, and they even have a little "coffee corner" at EPB that you can help yourself to when visiting. The staff and students are friendly and you walk out feeling more confident about your paper. You can visit as many times as you want as well. I usually visit once at the beginning and once at the end before submitting a paper.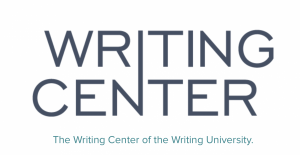 Although I've never really participated in activies held by the Campus Activies Board, a lot of my friends have and they enjoy a lot of the events! One of their favorites are $3 movies at the IMU on weekends and the various concerts held through out the year. During finals week I know that they hold a lot of activies at the IMU such as a free pancake breakfast, 10 minute massages, free chips and queso from Chipote and more. A definite must to check out during finals week!

The last three weeks are both exciting and overwhelming, but don't forget all the resources available at the University of Iowa! Here we go Hawkeyes, the final stretch!
Xoxo,
Lizbeth