I come from a very religious hometown, where there are approximately 20+ churches in a town of 7,000 people. Deciding to come to Iowa made me realize that I was going to be in charge of keeping up with my own faith. My parents weren't going to be there to wake me up for church on Sunday mornings. My friends weren't going to be there to pick me up for church on Wednesday nights. Ultimately nobody would really know if I attend church regularly here at Iowa.
Honestly, I rejected the idea of going to church and keeping up with my faith the first few weeks here. I felt free, and in a sense that meant I didn't have to attend church if I didn't want to. The people I was surrounding myself with weren't all that into religious stuff, so I never felt the pressure to go. I thought I decided that it wasn't as important in college as it was at home.
Wrong.
In the weeks following, I felt empty. I was always surrounded by friends and had good company, but something just felt off. I was starting to think that I chose the wrong school and that I would eventually end up transferring back home. I joined various clubs, attended multiple events, and would always be open to meeting new people. I didn't know what was happening.
There was a lot going on in my life at the moment that very few people knew about. And although everyone was being an exceptional friend, I didn't feel 100%.
In the bigger scheme of things, I decided to re-connect with my faith and begin building my relationship with Jesus once again. My roommate was nothing but supportive of my decision, and joined me in my journey. She began reading daily devotionals with me right before bed, which allowed us to talk and de-stress about situations going on.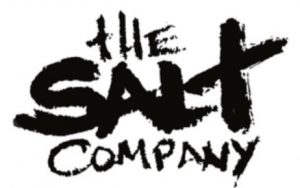 I made the decision to start attending The Salt Company. The goal of the Salt Company is to give every student at the University of Iowa the chance to meet Jesus and develop a meaningful, impactful relationship with the idea of faith.
"We believe that Jesus will satisfy every longing of the human heart and that by dying on a cross for our sings he offers his unconditional love to everyone"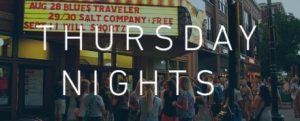 The Salt Company meets every Thursday night at 8 p.m. during the school year at the Englert Theatre (right next to Java and Ragstock!). There are over 400 students who gather weekly to hear teachings from the Bible and worship through live music. I promise that even if you go alone, you won't feel lonely. Everyone you meet in there will have open arms for you.
If you want to dive deeper with your faith and worship outside the larger community, there are Connection Groups available too! There are over 100 student leaders, so there is always room for new members. Within these groups there are approximately 10 to 12 students. Connection Groups meet in various locations, both on and off campus. These groups are smaller bible study groups to create more authentic, raw relationships with the leaders and peers around you. You commit to whatever works around your class schedule, so there is never pressure to attend if you're swamped with homework.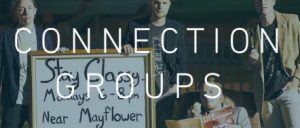 As I walked in to my first Salt session, the first thing the minister said was that there are people hurting, heartbroken, alone, and people who cried for the wrong reasons that day sitting in the same room as I was. I was not alone. In the same session, the message was loud and clear to me: It's hard to trust God sometimes, but that's okay because He's writing a better story for you than you are for yourself. It was at that point that I knew I made the right decision attending.
Thanks to the Salt Company, Iowa City has finally began feeling like a second home for me. There will always be hurdles crossing my path, but I just need to stay connected to my faith to hurdle any of them. I highly recommend the Salt Company to anyone looking to join a religious student organization.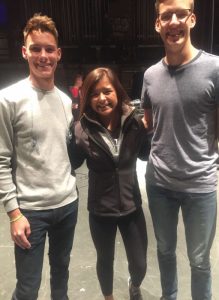 Ladies, if you want to sign up for daily online devotionals join this thread of emails: http://girlfriendsingod.com
Devotional Books: The Confident Woman Devotional by Joyce Meyer