Midterm season is killing me – and it's not even over for me yet. I'm taking a study break right now to write about a few of my favorite study spots on campus! The amount of time, commitment, and effort you have to put in during this time is straining. I'm not going to lie, I think it's baloney that a majority of classes rely heavily on tests scores but it is what it is. All you can do it study study study and hope you rock all your tests. Midterm season is hard! If you feel yourself drowning take a step back and know that it's all going to work out in the end. One bad test won't determine your definite grade for that class. Take it from me, I've failed two tests my time here at Iowa.
The best thing to get you started in your studying routine is to find your spot! Here are just a few of my favorite places to study around campus, and I hope you enjoy them just as much if you ever decide to check them out.
The Java House
Basically my second home – literally. If my friends can't get a hold of me the first spot they check is always Java because I turn off my phone when I'm studying. The biggest distraction when studying is your phone. You get notifications, feel the urge to scroll through social media platforms, and honestly just mess around. The most important piece of advice I can give in this post is to turn off all forms of notifications. Even if it's just for 30 minutes! A little chunk of pure focus is going to benefit you so much more than hours of studying while being distracted.   Java has such a soothing atmosphere that it makes focusing easy. The playlists they play are always amazing and the staff is so friendly. The only downside with Java is that sometimes the wifi crashes and it's always full! So many people love it.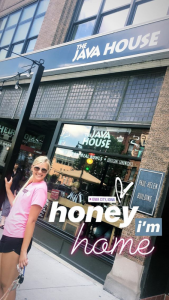 Art Building West – Second Floor
One of my biggest things (I don't know why) is to study somewhere that's aesthetically pleasing to the eyes or has a nice view. For some reason, I cannot study somewhere unless it's nice in that sense. Since I'll be spending a lot of time there, I don't like looking up and seeing old, dungy tables or books. The Art Building is one of the most beautiful buildings here at Iowa. The second floor is all open windows that looks out to the prettiest blue little pond and greenery. I highly recommend this spot. It's always quiet and never busy. However, do check the hours before you head to the west side because they do close early sometimes!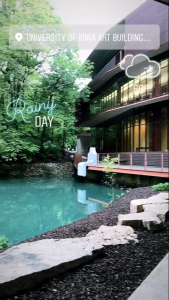 The High Ground Cafe
I just found this place and I love it! When I study, I like staying for a couple hours but sometimes I do hit walls. When I do, I love ordering a hand-crafted drink for energy and even encouragement (treat yourself). Last year I would only study at coffee shops and I ended up spending a crazy amount of money. If you don't like spending money on a drink each day just to study then I recommend keeping coffee shops exclusively for those days you know you're going to really grind. It's a "special treat" for yourself. Not only that, but a little caffeine can never hurt anybody.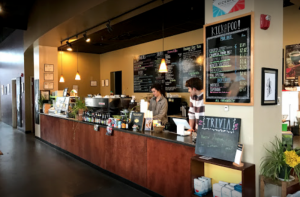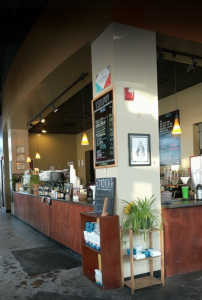 Music Building – Rooftop
I hate being alone even if I know I'll get more done but having friends with you to study is perfect because you can take mini breaks, chit chat, and then re-focus. I love studying at the rooftop of the music building during warm days. You're free to talk and not whisper, enjoy the sun, and just get stuff done!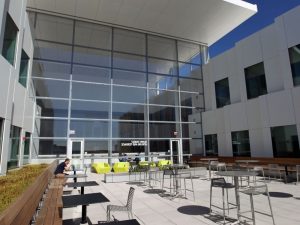 Iowa Memorial Union – Third Floor
But there are times I just want to get away from everybody and do my own thing. It's important to remember that sometimes studying alone is what you need to be the most productive you. I found that the third floor of the IMU has a few cozy, hidden spots where you can study alone and avoid any distractions. My favorite spot is directly in front of the very large windows on top of the main entrance of the IMU. I'm alone yet I can see everybody in the outside. A huge plus about this floor is that it has a printer – no need to go to the library to print.