There are so many hidden gems here in Iowa City. From small gift shops, rooftop restaurants, and my favorite – coffee shops! Iowa City has so many, and luckily I've been able to check most of them out. Coffee shops are my favorite places to study, catch up with friends, or even grab a quick coffee if I know I'll need to caffeine kick for the day. These are just some of my favorite coffee places you can check out here in our favorite place, Iowa City.
The High Ground Cafe
This coffee shop is a little off campus, but it's definitely worth the walk. The wifi will never let you down, the staff is super friendly, and the large window-walls make for a great view of the city. Although their drinks aren't my favorite, the sandwiches there are to die for. I recommend any panini – they throw in a huge side of chips. Every person I've met there is super friendly and will strike up a conversation. I love the atmosphere!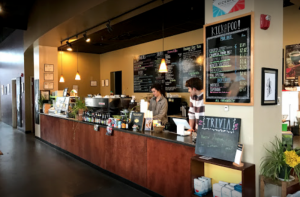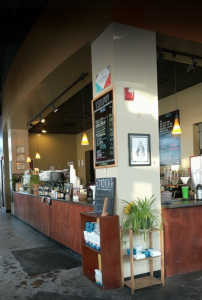 The Java House
This place will always have a piece of my heart. It was the first coffee shop I found here at the University of Iowa and I've loved it ever since. Their white mocha is a must, so if you're a newbie I would recommend that. You won't be disappointed. Although it's hard to snatch a table here and the wifi sometimes isn't the most reliable, the atmosphere makes for a very productive homework day. All of their drinks are delicious and Heirloom is attached right beside it, so there is food available if you get hungry!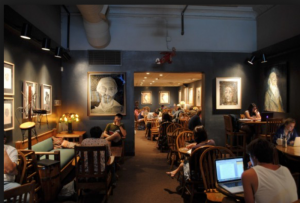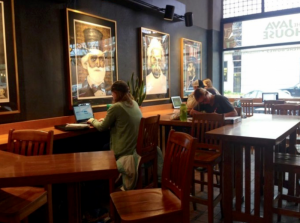 Bread Garden Market Cafe
Personally, this is one of my favorites because it's super cheap but the quality is high! There is also a variety of home-made like food available if you get hungry. I like to keep this option open for those days I know I'll be studying for hours. I can get up at any moment, grab food if I get hungry or a coffee if I need more energy. There is always a table available if you beat the rush hours and the wifi password is posted on the walls if you ever do decide to check it out.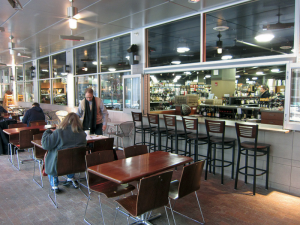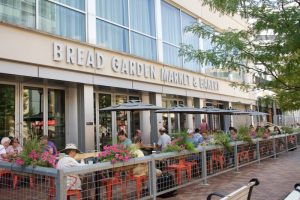 The Encounter Cafe
If I ever just want to catch up with my friends or take some time for myself, this is to place to go! It's near downtown, a block away from Starbucks. The food there is delicious, and the coffee's are even better. Most of their ingredients are fresh or locally grown. This place is cozy, clean, and crisp. Many people meet here to talk so there are no worries about "disrespecting" someone with your noise levels.