Wow! What a week.
The 2018 University of Iowa Homecoming was one I will never forget. From participating in events with my sorority, getting 2nd place in a bags tournament, and beating Maryland while waving to the kids, this years homecoming allowed me to create so many fun memories and forced opportunities out of my comfort zone that helped me grow immensely as a University of Iowa student.
Homecoming week kicked off with with a series of student organization and fraternity and sorority life events. The first of those being, the sustainability project and can-struction. This was where students worked together to create sustainable projects using nonperishable food and recycled items for healthy competition.
The next day couple of days students kept busy with a record-breaking Blood Drive, the Cultural & Resource Centers Block Party, and Ruckus at the Rec (where FSL and student organization students competed in dodgeball, tug of war, and an obstacle course.)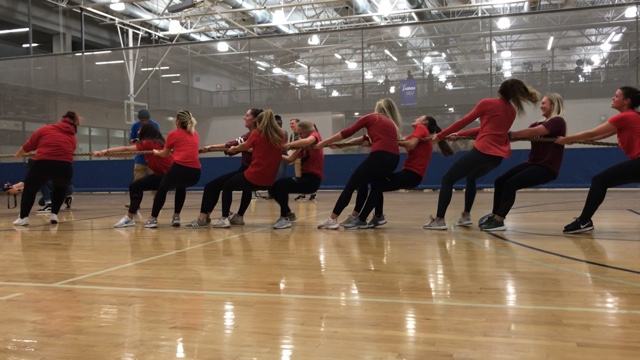 On Wednesday, perhaps my favorite day was the Black & Gold Bags Tournament. This was something I participated in as a student and had so much fun doing. My partner and I were so surprised to have made it to the championship. We had so much fun, the outcome didn't matter.
Thursday, students returned to the Pentacrest for the Iowa Shout competition and homecoming court Coronation. This was such a fun night watching all of the student organizations and fraternity and sorority members compete the skits they worked so hard on.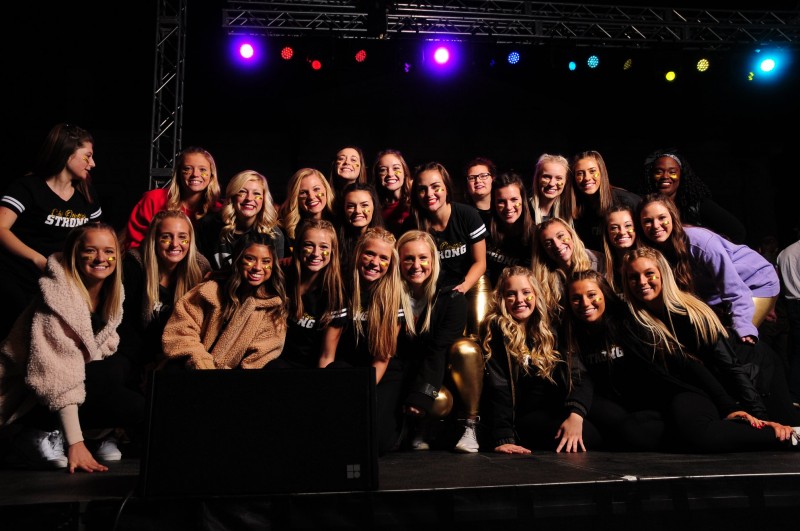 Friday is always a historic night for the university. I had the pleasure of volunteering at the parade this year. The homecoming parade is so special and such a great opportunity to honor many distinguished alumni and current students. Some of these including, Iowa's Golden Girl, Miss Iowa 2018- Mikayla Hughes Shaw, athletics such as the Men's Gymnastics Team, local high school marching bands, many student organizations, and so much more.
All of these events lead up to the most exciting part of homecoming, the football game. This year the Hawkeyes played Maryland and pulled out a win. During the first quarter, we waved to the kids. During halftime, we honored the court and, in the end, we celebrated with song, cheer, and a huge GO HAWKS.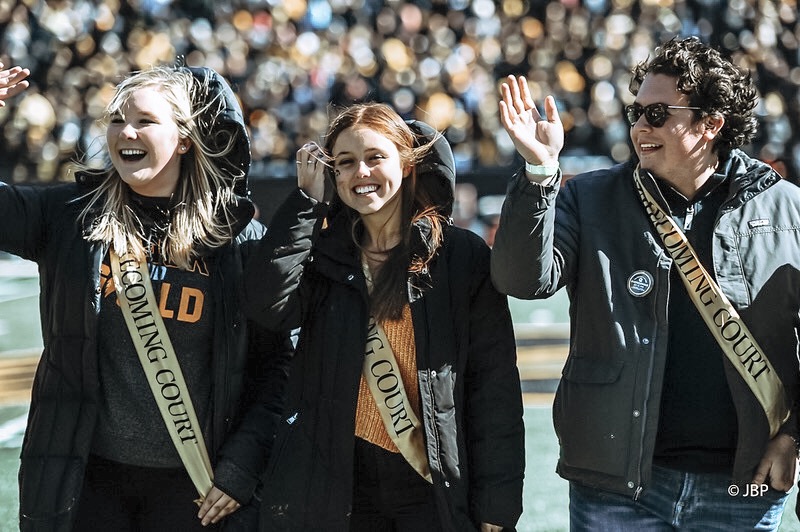 My first Hawkeye Homecoming was such a great experience. It was so cool to see so many students and faculty involved and excited about what the university had to offer. Seeing the alumni feel at home here no matter how many years have passed was so humbling. The University of Iowa atmosphere is like no other and I feel so blessed to be a student here!
-McKenna Tackes