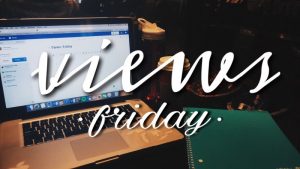 Welcome to second semester, Hawkeyes! Now that syllabus week is officially over, it's time to start dealing with our responsibilities again and I don't know about you, but I'm ready.
Due to winter break and in the spirit of having zero responsibilities while being at home, I chose to take the whole month off for blogging. Although, I'm so excited to be writing again! With my schedule this semester and all of the future blog posts I have planned, I'm going to be the most productive I think I've ever been in my academic career so brace yourself.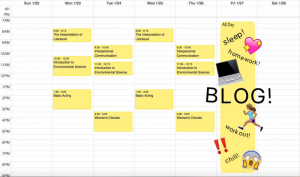 While planning my schedule for my second semester at Iowa, I decided to make it a priority that every morning would be an early one. Every Thursday last Fall, I had an 8:30 AM discussion. I know it sounds terrible, but on these days, I found myself being more productive throughout the day -in comparison to the four other days of the week where I primarily had evening classes- and realized that I could (maybe) become a morning person.
As far as classes go, it was pretty easy to decide what I wanted to take. This semester I'm working on knocking out my General Education requirements and the necessary classes for my major. I'm studying Communications so I was required to take Interpersonal Communications as one of the three main classes and I'm really enjoying it! My other three classes, besides choir, are gen-eds so after this sem
ester I'll be completely finished with them and have the ability to take more major-focused classes!
Another thing I also strategically planned in my schedule was Friday. When creating my class schedule at orientation, I had no idea that I could completely avoid scheduling Friday classes. I know of a lot of students who do this so that there's an extra night in their weekend to go out (which is a valid reason) but I made my schedule this way so that I could have Fridays as my catch-up day, chill-day, sleep-in-day, blog-day, and basically whatever I want it to be.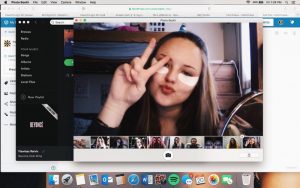 So as far as what I did this Friday, I slept in until 11 AM, went to Starbucks to get some work done on my homework for Monday, created a new playlist for this semester and wrote this blog post. Not to mention listening to Flawless by Beyonce while getting ready and experimenting with dark circle reducing masks (they didn't work).
My playlist on for this semester so far includes a lot of Jon Bellion, La La Land and generally upbeat music for a few reasons. I'm seeing Jon and 21 Pilots in concert later this month with my friends and I'm SO excited about it. Over break, I saw the film La La Land three times (yes. three times.) and I've got the whole soundtrack on repeat when I'm just walking to class or honestly whenever. And then recently, I've been going to the gym in the afternoon about four days a week and I'm very into cardio so upbeat music is important. I'm thinking about making a more fitness-related post in the next few months as my routine becomes more consistent but for now, I've got (what I think is a really good) playlist for running on my Spotify if you'd like to take a listen to that the next time you do your workout too! 🎶
The day isn't over, but I'm just excited to have more time in my week to just get things done and be more productive than ever. I can't wait to see what else I come up with on Fridays, and I hope my readers feel the same 🙂
✨✨✨✨✨✨✨
Thanks for reading and make sure to check out my personal blog and other social media too!
@rachel_crack
✨ Twitter・Instagram ・Snapchat ✨