With finals creeping upon us these next few weeks, I figured I'd give away my favorite spots on campus to study during this stressful time. I try to stay away from places that are too loud or too quiet because that's where I lose my focus the easiest. If it's too quiet when I'm trying to work, I'll hear every little page turn or sniffle and it's actually the ~worst~. On the other hand, if it's a busy and bustling place, like the library café or Starbucks, I can't help but listen in to every conversation near me or beverage order being mentioned. The following places are areas that I find a lot of solace and productivity in; the key ingredients to success when studying for finals. I hope you try them out when you're studying for Finals Szn this winter too!
3: Main Lounge – Adler School of Journalism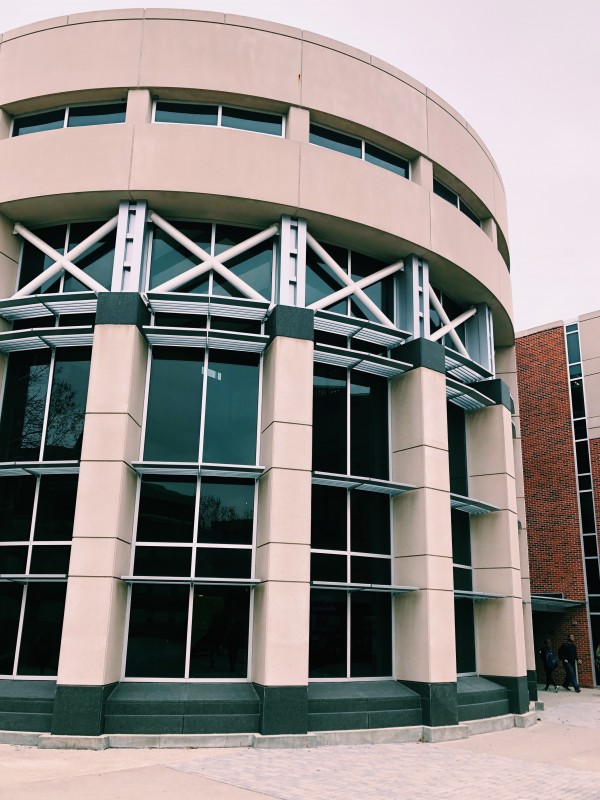 I may be a Communication Studies major, but I spend a lot of time here. Some Comm classes are held in this building, but I've also been taking a few Journalism classes to maybe build up enough credits for a minor.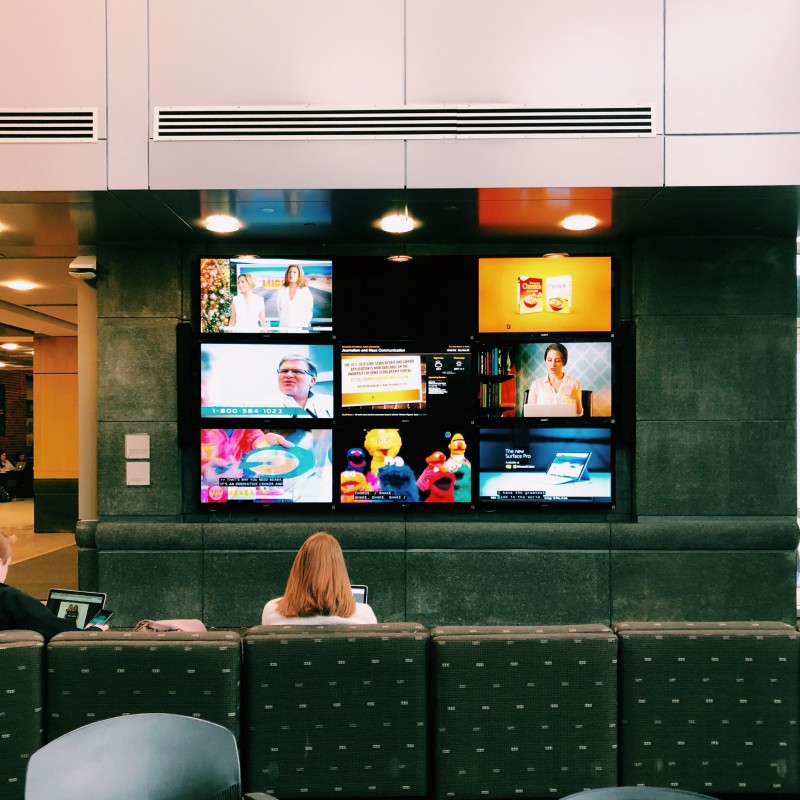 The Daily Iowan newsroom makes up quite a bit of the first floor, but to the right of the main entrance, there's a neat media lounge/atrium that I'll study in from time to time. About three stories of windows surround the room and 9 flat screens playing news and various other programs cover one of the walls. It's a neat space that's usually pretty quiet in the afternoon so I'm a huge fan.
2: Study Rooms – Main Library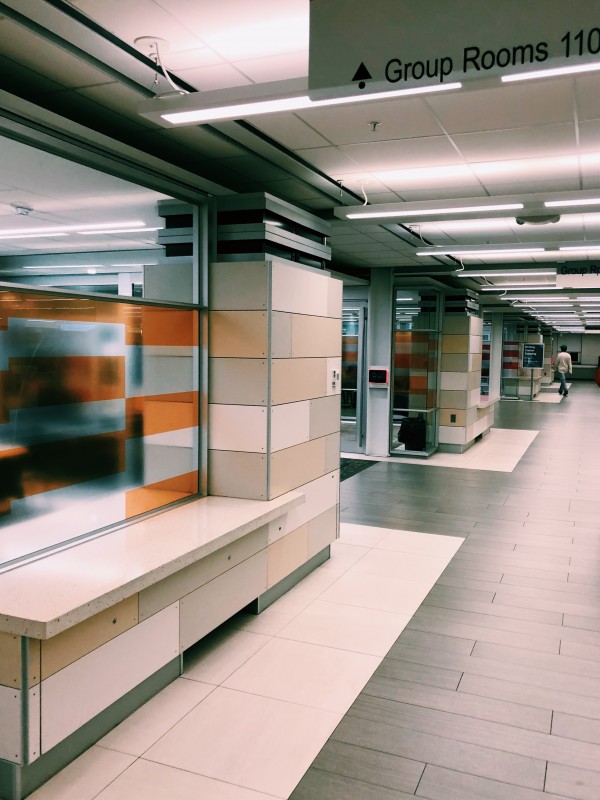 You've probably all seen the neat glassed in, colorful study rooms in the Main Library. On my first tour here as a prospective student, I remember stopping at the library and thinking that I could totally see myself here as a student. It's still weird to think that that was nearly three years ago and I'll be halfway done with college after this year – but that's beside the point.
The first floor has always been one of my favorite study places (aesthetically) because the colors and vibrancy of the interior design just scream productivity. However, the chatter in the café and the hustle and bustle of people leaving the building, going to the restroom, etc. gets to be pretty distracting for me. Right now is prime time to book those study rooms because they'll definitely be full if you try getting a time slot the week of finals. Don't feel bad for booking one all to yourself, but if you, invite some friends! They're always relatively quiet but you still get to feel like you're around people.
1: Rita Benton Music Library – Voxman School of Music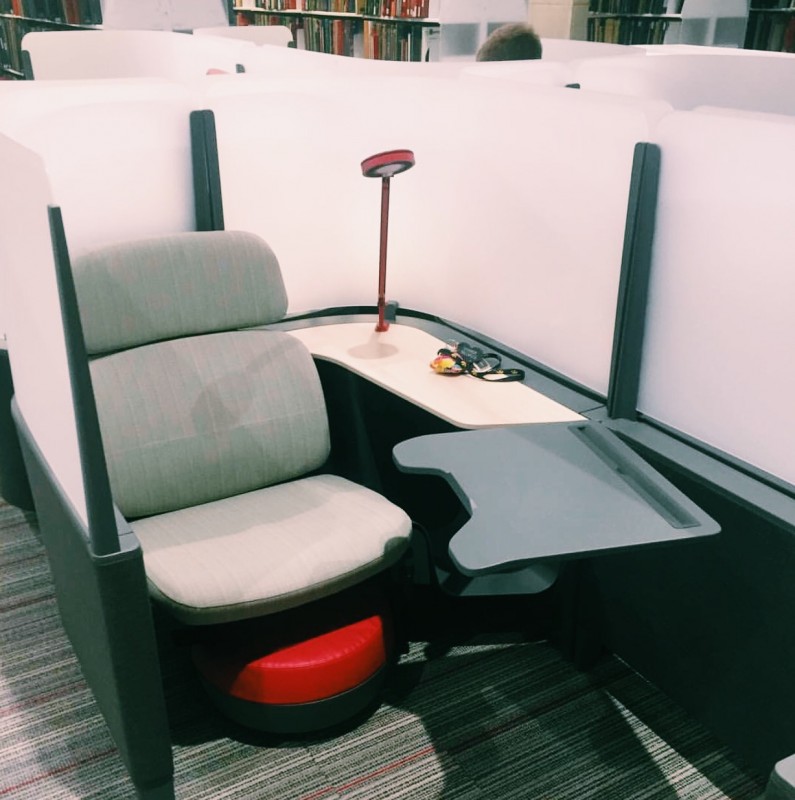 Finally, my favorite place to be productive on campus: Voxman. It's such a beautiful building in general, but they've got an even more amazing, serene, library located on the main floor.  If you keep heading straight to the back of the building from the main entrance on Clinton and Burlington and don't take any stairs up or down, you'll come across this neat little library.
I'd stop by before or after choir if I ever needed to get any work done. They have a printer, document scanner, a really cool glass chandelier, and these personal pods that are perfect for getting in the mood to study. My only complaint is that they close up kind of early at 9:00 PM, but there's usually always room to finish up work in the main lobby area that's open much later downstairs.
❊    ❊     ❊    ❊    ❊    ❊    ❊
Thanks for reading! I know I haven't been posting very much. I've felt really overwhelmed with schoolwork and have been dealing with a lot in my personal life. There could be a post in the future about that, but I don't want to make any promises because I'm still trying to deal with a lot of it. If there's anything you're interested in hearing me talk about, please feel free to use the comment feature! And as always, make sure to view my personal blog and check out my social media for more frequent posts of my life on campus!✨
https://freshhawk.wordpress.com
@rachel_crack
❊ Twitter・Instagram ・Snapchat ❊