As the song goes, "There's a hundred and four days of summer vacation 'til school comes along just to end it. So the annual problem for our generation is finding a good way to spend it…" Props to you if you get that reference*.
Summer is officially here and is a perfect time to explore your college options. What should you do, you ask? You can start (or continue) forming a list of possible schools, explore majors, and check out admission requirements. This is also a great time to schedule college visits!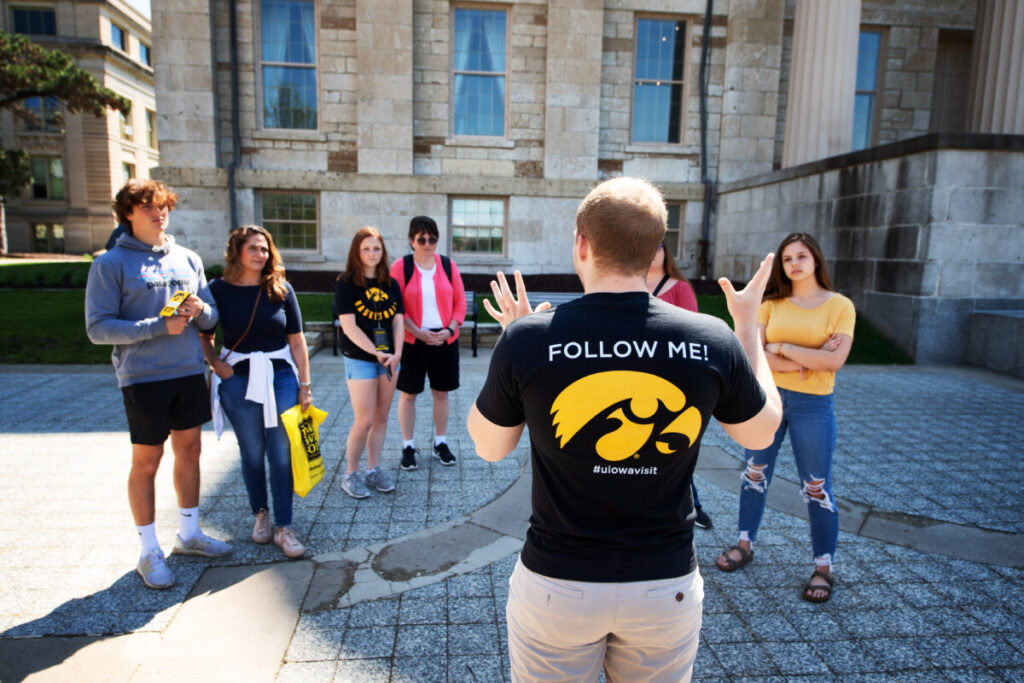 Visiting campus is one of the best ways to narrow down where you see yourself spending the next few years of your life. In fact, most students we speak to say they found their perfect school while visiting! There are also a variety of visit formats to consider:
Classic Campus Visit: These tend to be smaller groups and usually run throughout the year. At Iowa we call these "Daily Visits" but you may run into other terminology elsewhere. During these visits, we offer a half-day visit that includes an information session, a campus tour, and a residence hall tour.
Large Group Visit Day: Our "Hawkeye Visit Days" are some of the largest events we host! These events will be an all-day experience including the basics, but also student panels, academic information sessions, and more. These are great if you want to get a full campus experience and don't mind a couple hundred friends joining you.
Specialty Visits: These can include academic, identity, or region-based events. Currently, you'll find Iowa hosting "Friday Night Live" throughout the summer. This specific offering adds in a fun downtown element! You'll be able to explore downtown Iowa City as part of your visit! Other examples include Explore Engineering, Pride Alliance Visit Day, Top Scholar Visit Day, and more. Check back throughout the year to see additional options.
Virtual Visits: Not able to make it to campus? Explore virtual visit offerings! We have a variety of virtual tours including a 360° Virtual Campus Tour, videos on our YouTube Channel, and some information sessions. Information session availability will change throughout the year.
As you can see, there are a number of different visit options to help you narrow down your list of potential schools. Remember, the best visit option is the one that works for you and your family!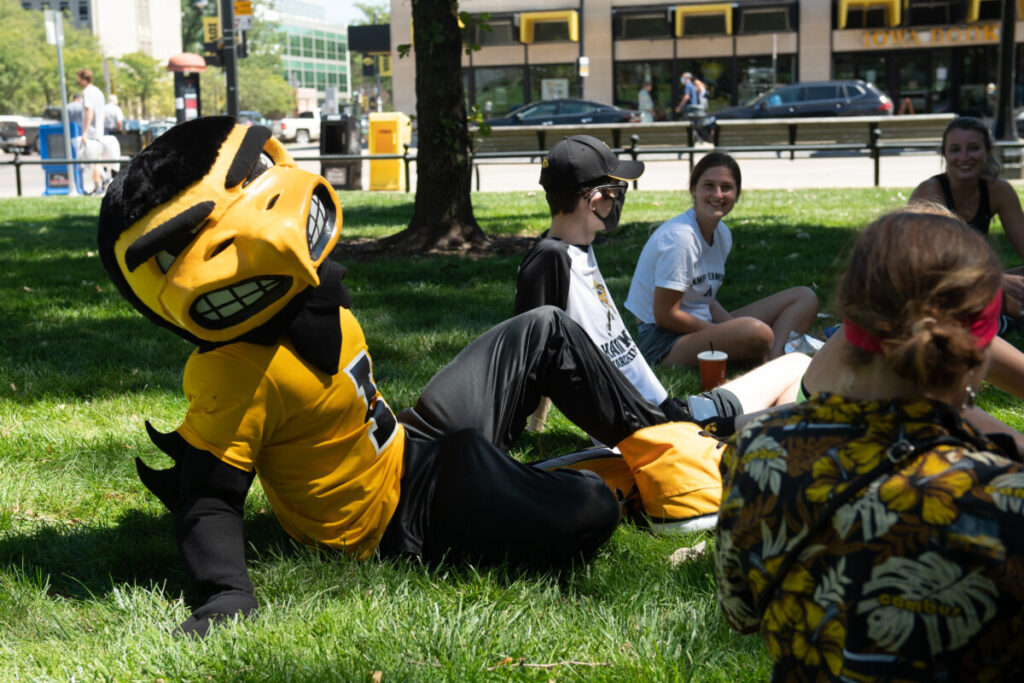 Do you have additional questions? Our admissions staff is available to help answer any questions and may provide some insight if you're unsure of what visit option will best suit your needs.
We hope to see you on campus soon!
Go Hawks!
*Today Is Gonna Be a Great Day, Phineas and Ferb theme song