It's Iowa's favorite season: fall! The air is crisp, the leaves turn gold, and the cheers from Kinnick can be heard for miles. You may be wondering, besides watching the Hawkeyes, what you should be doing during this beautiful time of year. Well, we've got you covered.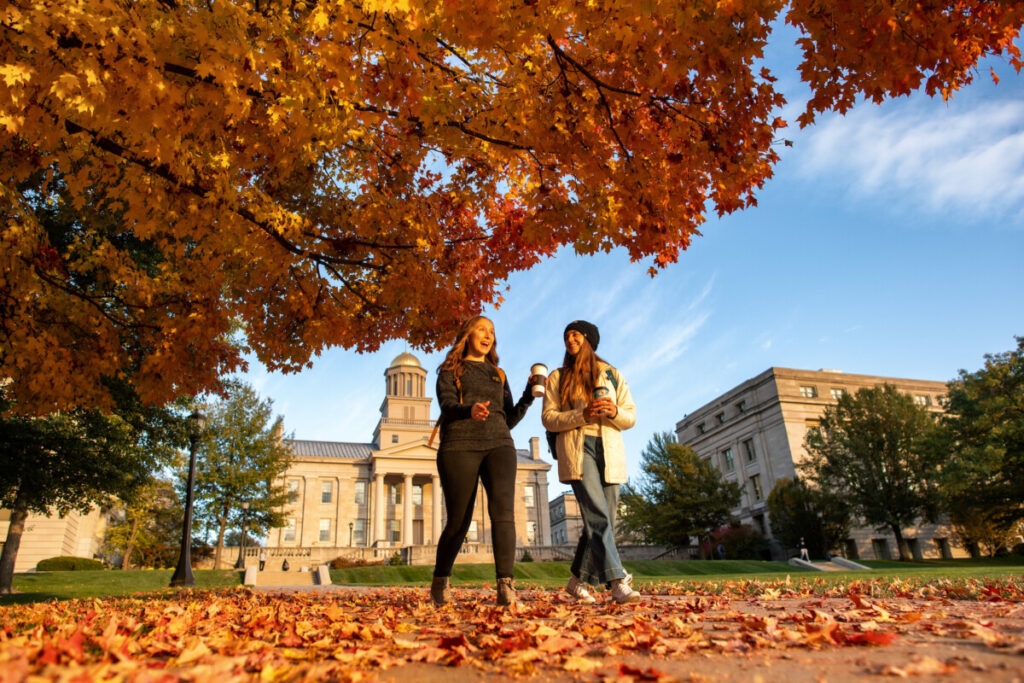 Apply to Iowa! This may be the most obvious step, and you may have already completed it. If you haven't applied yet, we strongly recommend applying before our November 1 Early Action deadline. This is a non-binding application, but it will get you the best consideration for aid, housing, honors, and more.
Send your test scores. While test scores are optional, we strongly encourage students to submit test scores if they're available (and you're happy with them). Sending a test score will never reduce your scholarship or consideration, it can only help!
Complete the FAFSA. The FAFSA opened on October 1, so it's time to get started! You'll need to have some important information on hand, and it might be best to complete this with a parent, guardian, or counselor. Our deadline to complete the FAFSA is December 1.
Check your email. Make sure to regularly check your email to stay on top of any deadlines and events coming up! Important information will be coming your way, and you don't want to miss it.
Have you checked off every item on this list? If so, there's one more thing you can do…
Carve an amazing Hawkeye pumpkin and share it with us on Instagram! Use the hashtag #FutureHawkeye and you may receive some Iowa swag.
Happy Spooky Season!