Hello Hawkeyes,
Welcome back to campus. Don't you just love the snow? Oh, sorry, I forgot most of you know what it's like to have snow every year. I didn't until 3 years ago when I moved to a small town here in Iowa named Clinton. But I am going to tell you about my Thanksgiving break. Also, I want to hear about yours so put it in the comments below if you have any favorite dishes or memories of Thanksgiving, present or past. Let's get into where I went for Thanksgiving, what I did, and past memories.
On Sunday, the start of break we boarded our plane in Chicago on our way to Portland, Oregon. The flight was nice and I listened to music and wrote some songs on the plane. When we made it to Portland we got our rental car and started our two-hour journey to Dexter, Oregon.
We made it to Dexter around 8:00 or so. I don't remember because I fell asleep in the car on the way there.
My father and I thought this trip would give us a chance to get a breather from our busy schedules. Oregon is so pretty if you have never been. I would recommend going if not for the pine trees, then to experience the amazing food.
Throughout the week my father and I went to our favorite food places in Eugene, Oregon. Some of our top places are Sabi (Thia food) Sweet Life (BEST bakery in the world), Yum Bowl (comfort food to an outstanding level),  and Magpie Coffee (a really good coffee shop).
We also went out to enjoy the holiday vibe. I grew up most of my life in Oregon and I truly miss some of the best parts of it, like how everyone runs. We did a turkey trot on Thanksgiving morning in Alton Baker Park. There were over 2,000 people there. I also miss the rain. Here in Iowa, people don't enjoy the rain as much. To be fair, if you live in the Pacific Northwest you've got to enjoy the rain, or well, I don't know how you will have time outside ever. I also just love the way people live in Oregon. There is no fear of being different. I will always have some of that in me.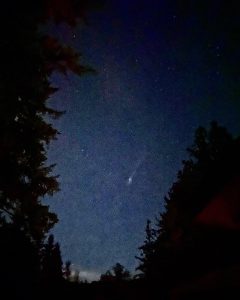 OK, thanksgiving was amazing! I love food in Oregon it's just so fresh. My family is vegetarian so we had Toferky, mashed potatoes, gravy, cranberry sauce, apple sauce, dressing, and my friend brought sweet potato casserole.
My friend Emma and her brother joined me and my father
for dinner, and we had wonderful conversations it was nice to host in that place again. Friday, my father and I went back to Iowa and enjoyed the rest of the weekend with my sister and mother. I hope you all had an amazing Thanksgiving.
Cheers
Talk to you all in December
Rose