I love Iowa City. I still remember the feeling I had during my campus visit when I walked through the Pedestrian Mall for the first time. I was home.
As beautiful and magical of a place as this is during the school year, there is something even more special about Iowa City in the summertime. As a UI student, I spent three summers in Iowa City – taking classes, working on campus, and participating in internships. When I wasn't studying or working, I was able to enjoy all of the amazing things the area has to offer a Hawkeye explorer like myself.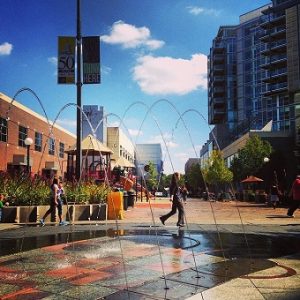 From May to August, the communities surrounding the university are bursting with energy and activity. Iowa City in the summer is home to numerous festivals, weekly concerts, farmer's markets, outdoor dining, and much, much more. Follow the Iowa River to find some tremendous hiking, biking, camping, swimming, and beaches in the area. There is always something unique and fun to check out.
You can enjoy 4th of July fireworks over the Old Capital during JazzFest, go for a stroll down the Iowa River Corridor Trail, check out an outdoor movie on the Pentacrest, hang out with friends at the City Park pool, or relax away your day on a kayak at Lake Macbride.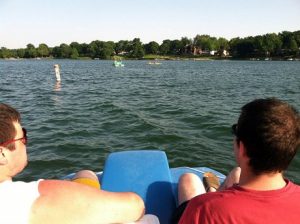 Now more than ever, it is great to be a UI student over the summer in Iowa City. Take advantage of the Summer Hawk Tuition Grant to save thousands on your college education and stay on track to graduate in four years or less. Or stick around to enhance your skills through an internship or summer job. No matter what you do, you won't regret the opportunity to get involved in the community and spend more time at Iowa.
It's more than summer love. It's Iowa City.
Check out photos of some of our favorite summertime activities in Iowa City on our Storify. Then start to imagine spending your summer at Iowa!