As a student, finding key places to study or even just escape from stress is really important for being successful. Luckily, Iowa City has tons of great places to study and/or hang out with friends. Here are some of my favorite places to enjoy:
Coffee and Snacks
First up is one of my favorite places to get coffee. Locally owned, the Java House is filled with tables, couches, and arm chairs perfect for studying, reading, or meeting up with friends. Their menu includes a wide variety of coffees, teas, cocoa, and sweet treats.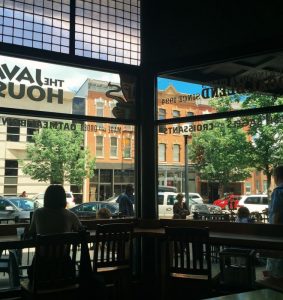 I love their mochas in the winter and frappes in the summer. Not into coffee? Try their amazing apple cider or flavored Italian sodas. They also have live music every so often, which is fun to listen to and creates an even more relaxing environment.
Conveniently attached to Java House, Heirloom Salad Company offers a wide selection of breakfast and lunch options. Known for using fresh produce and made-from-scratch soups, Heirloom is a great place to stop for lunch or breakfast. Another great feature? You can order online and schedule the time you want to pick it up, which is perfect for those busy days when you don't have enough time between classes to go somewhere to eat.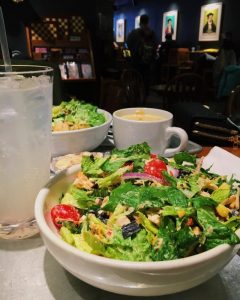 If you're looking for snacks to take back to your room, try going to Bread Garden Market or New Pioneer Co-Op. Both of these places offer locally grown produce and fresh-baked treats. Bread Garden also has a café where you can grab freshly made lunch or dinner before picking up groceries. Their menu is updated every day, so there's always something new to try.
Campus Study Spaces
Now that you've had your coffee and some great lunch from Heirloom, you're all set to study. If you're not in the mood to study around people in the Java House, try to find a library to study in.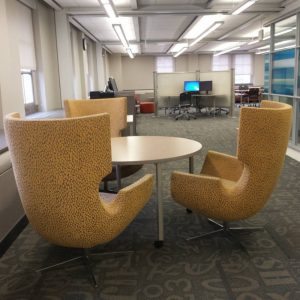 While the main library has a ton of study space and a lot of group study rooms, other libraries on campus are usually less busy. Many of the programs on campus have their own libraries such as the Engineering Library, Biology Library, Law Library, and Medical Library. These are typically quieter since there aren't as many people there on a regular basis. Just remember to be respectful of other students, keep talking to a minimum, and bring earbuds if you want to listen to music.
Other great places to study can be found all over Iowa City. On nice days, the multiple parks throughout town are the perfect place to put down a towel or blanket and get some reading done. You'll also find that the Old Capitol and Pentacrest are filled with students at the beginning and end of the school year.
Exercise and Relaxation
If you're looking to get active, the Campus Wellness and Recreational Center has a lot of great opportunities for signing up for free fitness classes like Zumba, yoga, and more.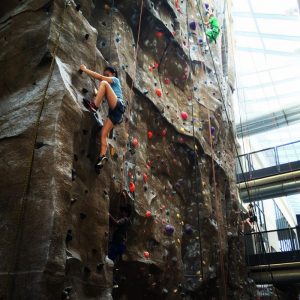 There's a large rock climbing wall and a leisure pool complete with a spa and sauna. You can also get a group together to play basketball on one of their several courts. If it's super nice out, head over to the basketball courts behind Burge Hall with some friends. The Field House has racquet ball courts and equipment for several other sports, too.
Coral Ridge Mall in nearby Coralville has an ice skating rink that offers daily public skate as well as figure skating and hockey lessons. This is a great way to get off campus for a bit to relax and learn a new skill.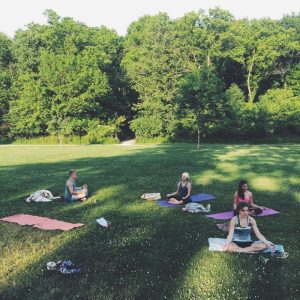 Offered throughout both semesters, lessons are a great way to stay active in the winter when it's cold outside.
If you're in need of an escape to nature, head over to Hickory Hill Park!Whether you want to have a picnic, study in a peaceful environment, practice yoga, or try out one of the
park's walk-run trail routes or hiking paths, Hickory Hill is the perfect place for relaxing and enjoying the outdoors.
Iowa City if full of places to discover and there's always new places to try. So grab a few friends, head out, and have fun exploring!