Hi Hawkeyes! Spring semester is here, are you ready to crush it?
The semester starts, the first week is often the syllabus overview week, you place the handouts somewhere on your desk, the second week rolls around, you realize your classes are not too hard and you can get away with skimming the readings for the first quiz, and before you know it, your first mid-term is in 2 days, you have forgotten to study for your quiz that is due at midnight tonight, and you have to do 30 pages worth of readings for tomorrow's class.
That feeling of being overwhelmed and not knowing which subject to start studying or wondering at 3am how you got so behind can be avoided by the right kind of study organization (this does not mean buying highlighters, new pens, and notebooks and calling it a day).
The key to having a great academic semester is to have an overall picture of what the semester will look like as it gives you the best platform to achieve your goals.
Here are some steps I take to help achieve my academic and personal goals:
Step #1: Print out your class timetable and place it somewhere visible in your room. This will give you a reminder of where you need to be, and an overview of what your availabilities are in between classes.
Step #2: For each subject print out the course syllabus. Spend 15 – 20 minutes highlighting the objectives of the course, as well as when and where quizzes, exams will take place. (Also never forget to note down the office hours of your professor for the particular subject, because it will be very useful to know when you are extremely busy in the semester and need to ask questions.)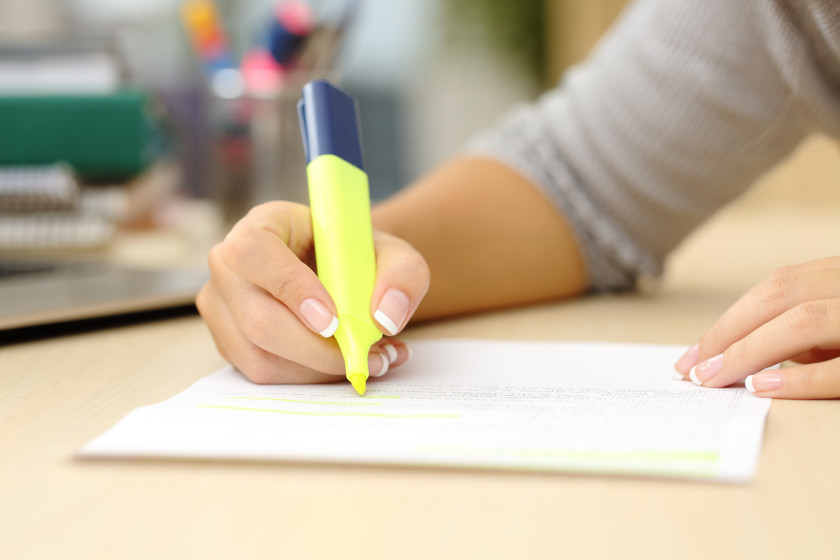 Step #3 (AKA the most important step of all): Create the ultimate excel spreadsheet!
To do this, write down all the homework, quizzes, midterms, and final exams you have for each subject (you can find this on your syllabus as they provide a course schedule.) Next, write assignments in chronological order by the day they are due on an excel or google spreadsheet. Then, color-coordinate each subject. Because it is categorized by the day they are due, you will never forget an assignment, and as you finish each task, check them off!!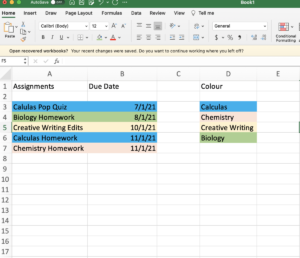 Step #4: Write daily to-do lists! In a notebook/planner, write down either the night before or the morning of your day, everything you will need to do! It is proven when you physically write out what needs to get done, you will be more motivated to accomplish it. It will also give you clarity on how to make the most of your time. Most importantly, check off the task once it is complete because you will feel extremely productive!
With these tips, you are on your way to ensuring a successful academic semester!
I hope these steps help, #GoHawks!!!!!