Catch up!
Hey Hawkeyes!
Wow, we're already almost a month into the semester. It seems like it's going by so fast! I'm getting ready for my first chem test this week (AHHHHH!!!!!). But before the chem test, I had my first chem lab!  Our first lab talked about using cross-links to connect polymer chains together to create new substances with different properties. To test how the number of cross-links affect the product, we made our own polymers. In other words…. goo and a bouncy ball!
 It was a very fun lab, even if we did sort of run out of time. That was the fastest I have ever filled out a lab report (we'll wait to get excited until we see the grade…). I feel like I really learned the material too.
After recovering from chem lab, I decided to try my motion photography at the swim meet last Friday. My friend/lab partner even came with me (thank you!). Since she was on swim team in high school, she was able to explain the different events to me.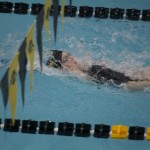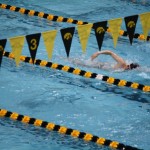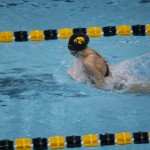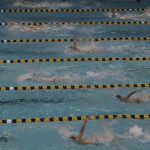 There's a track meet that I'm excited about going to this weekend and hopefully get some pictures of that to share with you. I'm really enjoying going to all these different events and learning more about them. It's also a nice break away from all the studying, especially if you have friends to go with.
Hopefully talk to you again soon!