This past weekend was very eventful for me. Friday, after my classes I hit the road for 4 hours to drive home, picked up my family, and together we drove to Chicago the next day. Sunday, I woke up at 3:30 a.m. to meet members of the University of Iowa's Dance Marathon to prepare for our marathon run.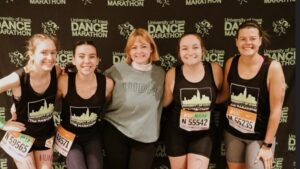 I should preface, I have not always been a runner. One might ask, how on earth did you get talked into running a marathon?
The answer is honestly it didn't take much convincing and here is why:
College has been a place where over the past few years I have met people who have made bigger impacts on my life than they could ever imagine. People I have met through classes, student organizations, and even guest lecturers have made impacts on me that are motivational in getting me to do things just a few years ago I could never imagine. One of which would be running a marathon.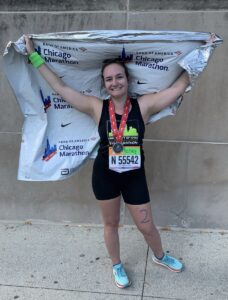 Dance Marathon at the University of Iowa is a student organization that financially and emotionally supports kids (and their families) who are undergoing cancer treatment or bone marrow transplants at the on-campus pediatric hospital, Stead Family Children's Hospital. There are countless members of this organization who are inspiring. Almost without hesitation once I heard people were running the Chicago Marathon for the kiddos we support I signed up. Dance Marathon is just one of many connections I have made as a student that have tied to a unique experience here at the University of Iowa.
The moral of the story, at the University of Iowa you will make connections with people all around you, but the people here are passionate and will bring something unique to the table. Whether that be getting you to participate in a unique experience, or just changing your perspective on things around you, you will find home and life within campus.