Is fall your favorite time of year too?
Iowa City in the fall is not only gorgeous with the leaves on trees changing colors, but super fun also! Here's some fell activities that keep me busy every year:
Iowa City's Fall Shop Crawl
Need an excuse to explore downtown? This is it! Participating in the shop crawl means you go to the variety of stores downtown and get discounts from participating stores. All while sipping on fall drinks like apple cider available at every store! There is a flower shop downtown called Benos that I just can't pass up. I get a succulent every time I go by.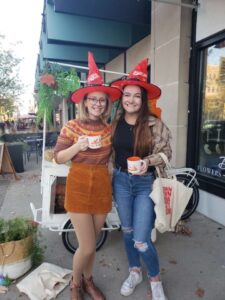 Wilson's Apple Orchard
Just 10-15 minutes off of campus is an apple orchard that can truly keep you busy at all times of the year with fruit and flower picking, but fall is their biggest hit season! I went to Harvest Fest this year which was one of the last good days for apple picking and the perfect time to get a pumpkin. There was live music and lots of great fall food and sweets.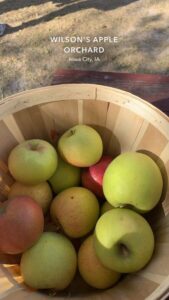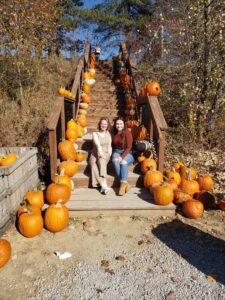 Football Season
Football season is part of the definition of fall. Enjoying the Hawkeye games is a great way to spend your weekends in Iowa City. Whether you tailgate, enjoy the game at the stadium, or watch from home, Hawkeye football is an Iowa City staple for fall.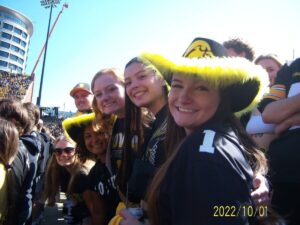 Iowa City always has something going on! Fall is just my favorite time here. Other than these annual events, the Campus Activities Board (CAB) puts on wonderful events for fall as well, and they emphasize celebrating Halloween with their annual haunted house!